Svengali Musical Director - Chris CORCORAN
Svengali were formed in 1988 as a tribute to the late Gil Evans, the inspirational big band leader and composer/arranger. Gil's work with Miles Davis has often been seen as a landmark in writing for big-band and he was without doubt the most innovative arranger/composer in Jazz since Duke Ellington. In his later years, Gil found his inspiration in rock and popular music (his recordings include an album of Jimi Hendrix songs) and Svengali takes this driving energetic music as its inspiration, utilising contemporary jazz standards, Latin music, rock and fusion in an energetic mix of musical colour.
Svengali has worked with top trumpeter Guy Barker (at Ronnie Scotts and the Fiddle 'N Bone in Birmingham) and saxophonist Andy Sheppard in a project supported by Birmingham Jazz, West Midlands Arts, and the Musicians' Union. The band has played a leading part in the MU Midlands big-band contests, winning the contest twice, whilst constantly stretching their repertoire and gaining many individual awards along the way.
The musicians are drawn from all fields of music (classical, jazz and rock) reflecting the incredible variety of the chosen repertoire, from Genesis to Don Grolnick, Chick Corea to Chicago, including of course recreations of Gil Evans' own pioneering work for big-band.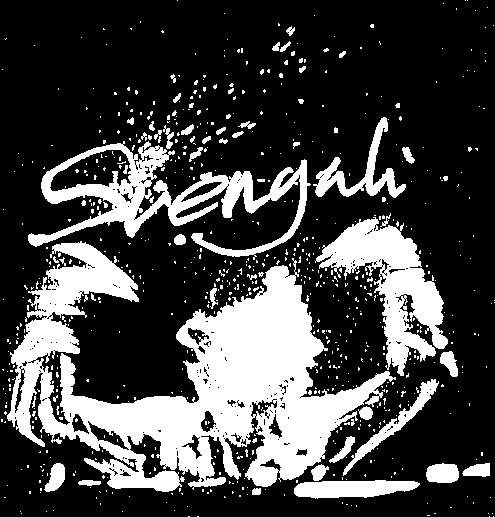 "Fusing the elements of jazz rock and funk into one massive sound" - Birmingham Post
"Blistering energy – There are few British bands of this calibre" - Evening Mail
"Most exciting outfit" – The Musician
"Their repertoire swirls breathlessly from contemporary big band & jazz fusion to progressive rock; a fiercely eclectic outlook which has made them as unclassifiable as any band in the country" – Jazz in the UK
"Stimulating and challenging – A high level of excitement guaranteed" – Ronnie Scotts
"The big band with a big difference" – Birmingham Jazz